Artists You Should Follow On Instagram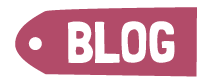 Behind the scenes. That's where I want to be. And that's probably why I love following artists I admire on Instagram. The platform makes sharing art so easy, my photo stream is constantly updating with breathtaking in-progress sketches and fully fleshed out masterpieces. I love these nuggets of creativity so much, I complied a short list of artists you should be following on Instagram. Below you will find those talented artists I revere so much and their words of wisdom they were kind enough to share with me.
Alex, Derek, Josh, Michael, Pernille, and Scott. Thank you SO much for sharing your talent and wisdom with the world. Now what are you waiting for? Go follow these artists!