Stripped Documentary Premieres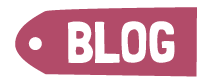 The Sunday paper was always a big deal in my household growing up. My family would all gather in the living room and surround the massive Sunday editions of the local newspapers. Ads would be given to my Brother and I as we fought over the Toys-R-Us insert and my parents would do that thing grown ups do and read the paper. The floor would be covered in matte and gloss finished flyers when my lust for the funny pages began to rise. I would try my best to ask nicely for the section I desired but pillaging the pages right out of my parent's hands seemed to be the most effective route. I always had my favorites I would read first. Fox Trot, Baby Blues, Get Fuzzy, Peanuts, and last but not least, Calvin and Hobbes. These strips would fill my mornings with pure joy and make the last day of the weekend that much sweeter before I had to return school on Monday. Comic strips were always a wonderful influence on my creativity growing up so when I discovered I had the opportunity to catch the premiere of a documentary chronicling my childhood memories, I jumped.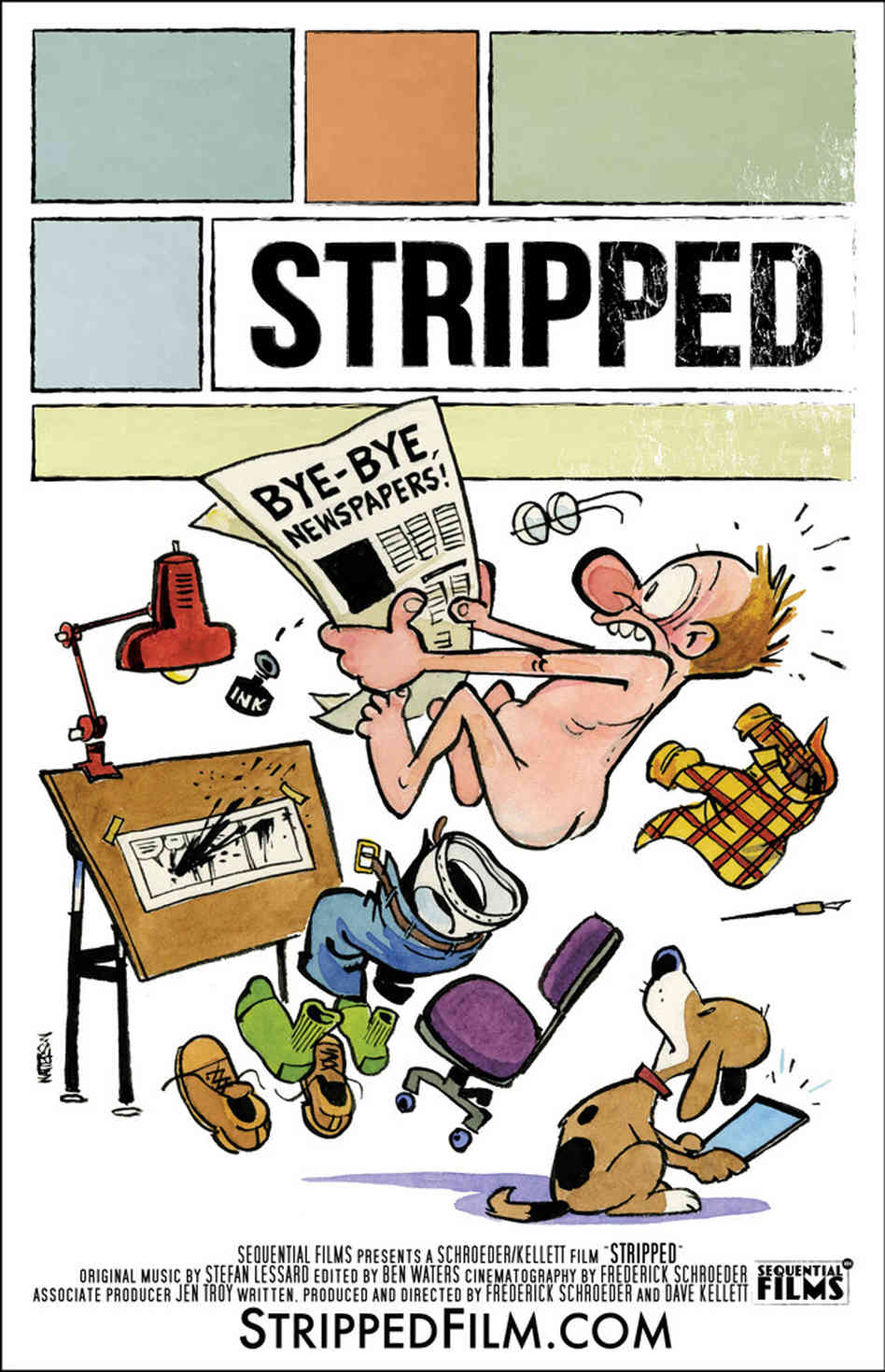 courtesy strippedfilm.com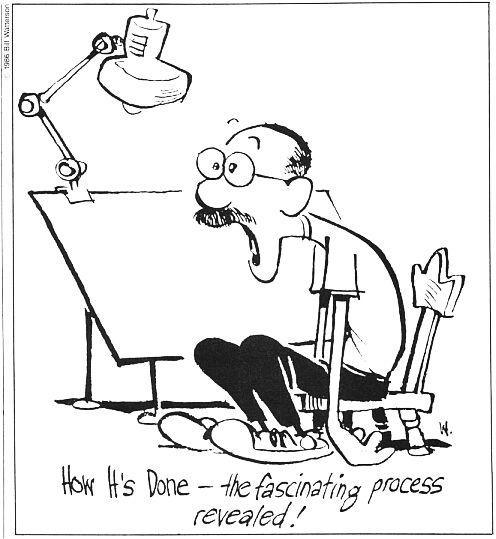 "Stripped" is a film from Dave Kellett & Fred Schroeder who had a dream to bring together the world's best cartoonists into one extraordinary, feature-length documentary (trailer). The film interviews over 70 artists from all over the world to answer the question "What happens when newspapers die?"
Surprisingly, this film finds more joy than despair when you hear the artists proclaim their love for creativity and making fans laugh. The highlight of the film is the exclusive, once in a lifetime audio interview from the one and only Bill Watterson (Calvin & Hobbes). Watterson describes the personal relationship he has with his drawings which all artists seemed to share with their work in the intimate documentary. This film will surly give you a greater respect for everything that goes into dreaming up one single panel.
The Premiere!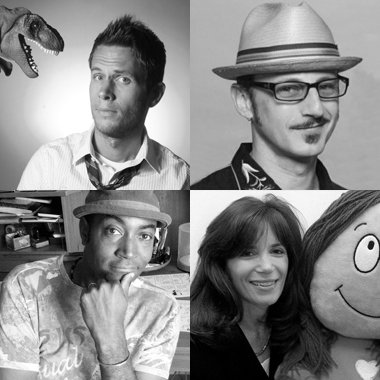 I had a chance last night to catch the premiere of the film in Hollywood and enjoy a Q&A after the film. Special guests Matt Inman (The Oatmeal), Dan Piraro (Bizarro), Keith Knight (K Chronicles), Cathy Guisewite (Cathy), and the directors fielded all types of questions. The entire evening was magical but here were some of my favorite paraphrased responses from the Q&A:
What drew you to cartooning?
Dan: "Failure in other areas. I wanted to be a fine artist but didn't know how. My way of making it in the arts was to become a cartoonist."
How do your friends and family respond to seeing jokes written about them?
Cathy: "My entire family is in a state of denial. I could reference them by name in a strip and they would say it wasn't them."
Keith: "I would reassure my dad that he was everyone's favorite character."
How do you deal with writer's block?
Dan: "I'll let you know when it happens but recreational drugs don't seem to hurt."
Matt: "Writer's block is less of an affliction and more an outcome of not reading or experiencing life enough."
What is your relationship with self promotion?
Matt: "Social media made me who I am. The Oatmeal receives a billion page views a year. The internet has so many eye balls. It's a wonderful time to be a cartoonist. Just remember to not pay attention to the trolls."
Cathy: "I've rejected all social media probably because I feel so guilty about not answering all the paper mail I still receive."