The Art of Andrew Tarusov and His Pin-up Girls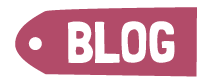 Last month, artist Andrew Tarusov moved from Moscow to Los Angeles and brought his pencils with him. Known for his successful themed Pin-up calendars, Andrew's art explodes when his love for an older world collides with his passion for beautiful women. My personal obsession with his work began when I saw his nerdy yet sexy Game Of Thrones Pin-up series. My fandom lead to an amazing one-on-one chat with Andrew and you can read that after this collection of his spectacular work.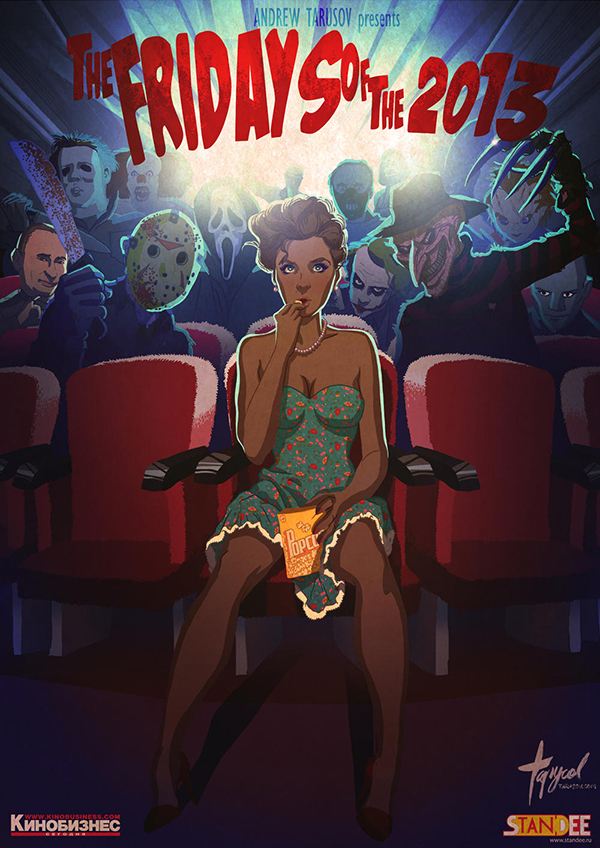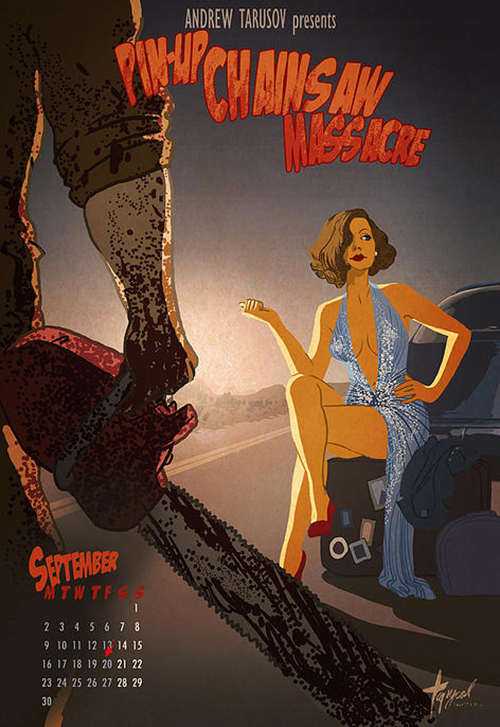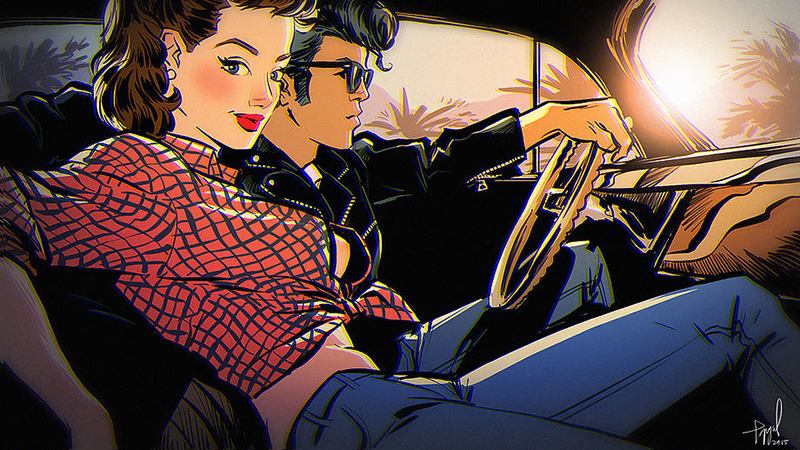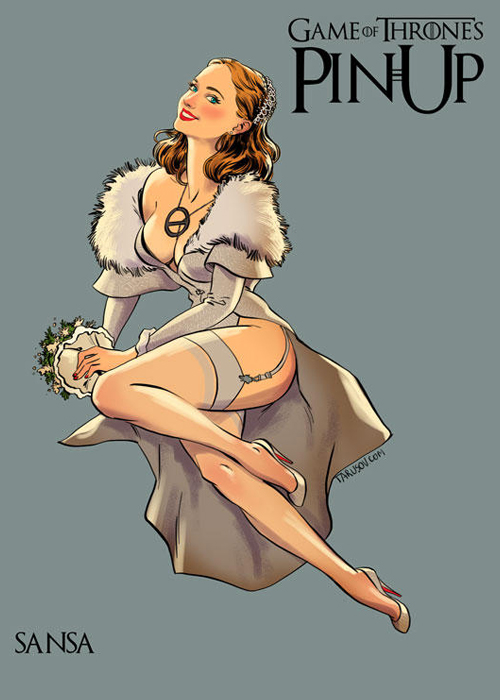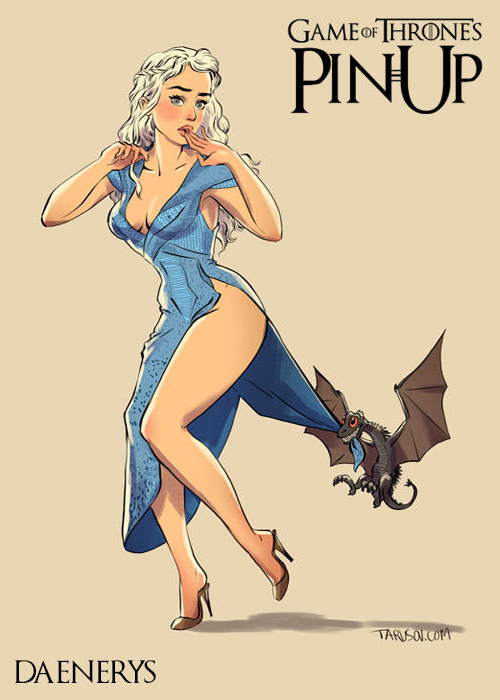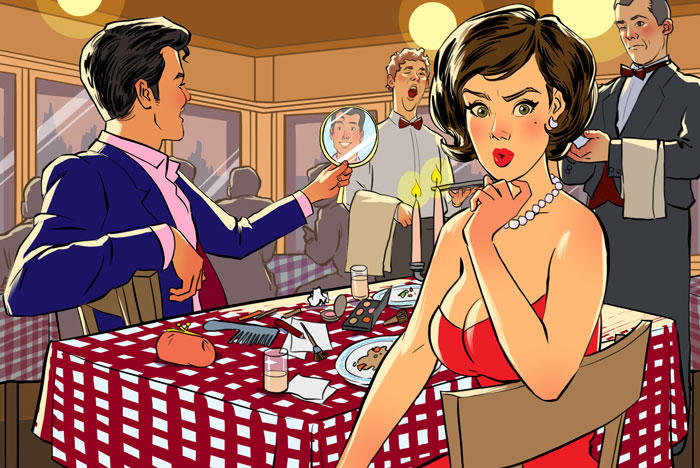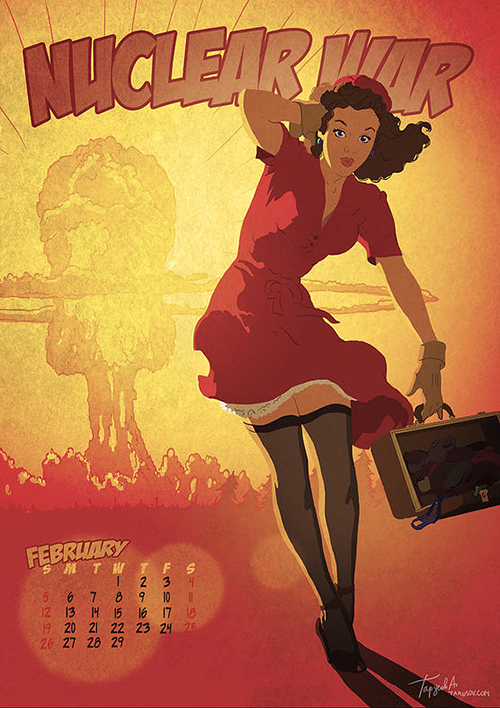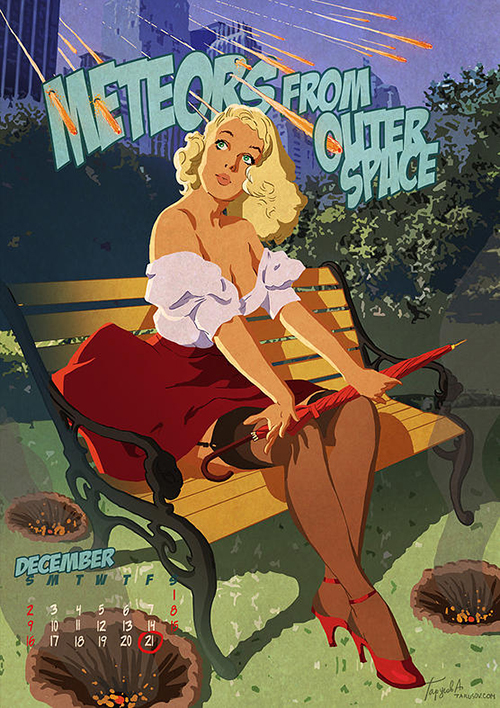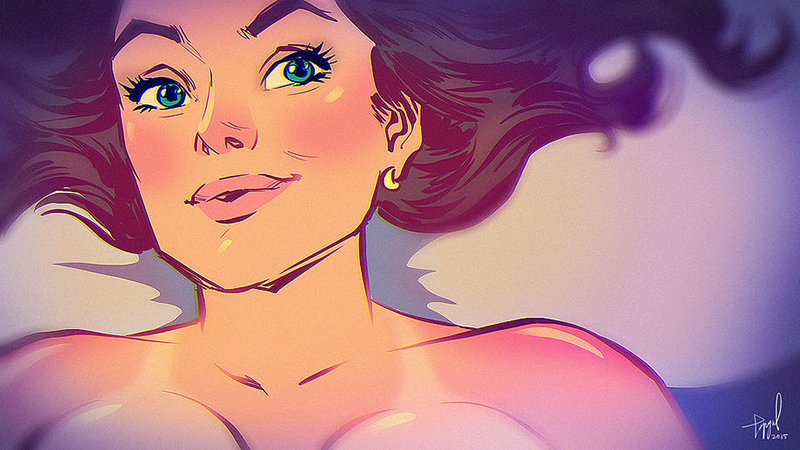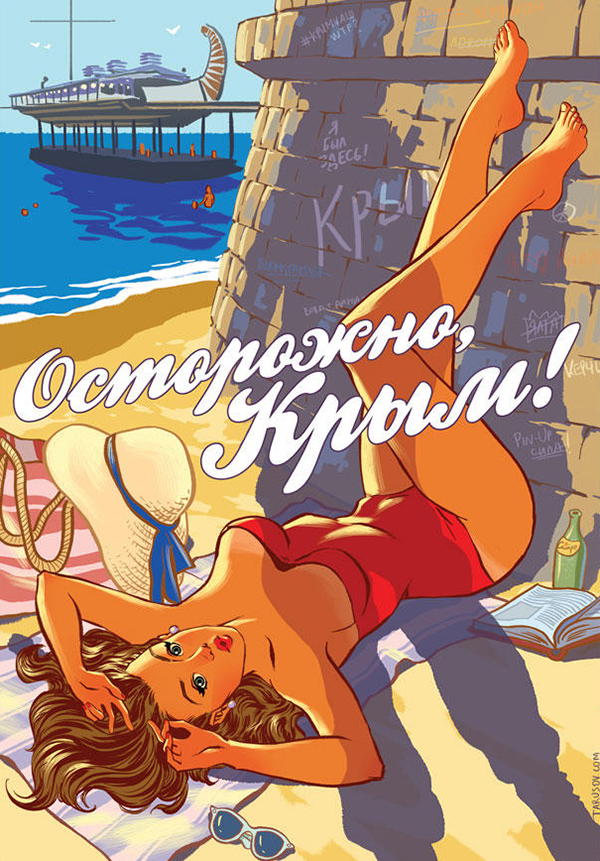 A Chat With Andrew Tarusov
Q: Your pin-up illustrations are amazing. In your opinion, what makes an effective piece of pin-up art and what drew you to that specific style of art?
Thank you! I think the most important part of the drawing is the girl and she must be beautiful! The pin-up is the idealistic visualization of a girl. And that's why, I think, the most effective pieces highlight a beautiful face. And I've been drawn into that style for the same reason. I like nice girls!
Q: Vintage skirts, classic horror movies, and World Wars are reoccurring themes throughout your work. What is it about that era that motivates you to draw?
Yes, it's all about the same era of 40s-50s. It was golden age of pin-up and thats why I love it most. The films and everything was so natural! I like our digital era but sometimes it feels unnatural and "plastic". I get inspiration looking at old photos, posters and movies. I like film grain and real paint.
Q: What kind of workflow have you created for yourself? Do you still pick up pencil and paper or do you work digitally these days?
It depends. Sometimes I have no time and I begin right in digital, but sometimes, when I want a better result I grab my pencil and do some pencil sketches and after it I go digital.
Q: What advice would you give to aspiring artists trying to find their own unique style?
To draw every day! Your style will appear by itself after you have made a lot of pictures.
Q: Last question Andrew. What are you working on now and what projects are you looking forward to working on in the future?
I want to start a campaign on Kickstarter with my new Pin-Up calendar. I had two super successful projects on Russian analog, and now I want to try it world wide. It's gonna be my 5th calendar.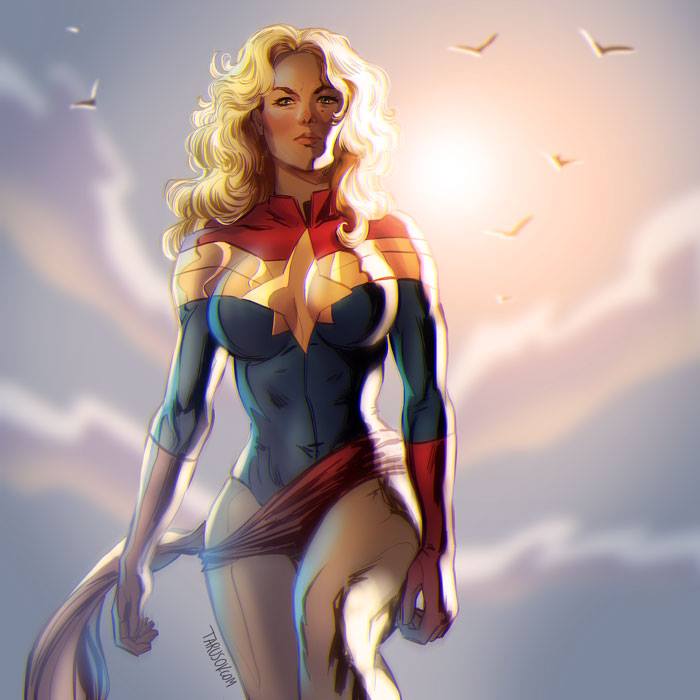 Super huge thanks to Andrew for letting me showcase his beautiful work! You can support his work by visiting his Patreon page. Make sure to keep an eye out for Andrew's next Pin-up calendar by following his instagram or facebook page.